Discover more from PATH NINE
Charting a new path for the people, places, and practices in the future of work.
Animal Tests, Designer Departures, and Funky Cars
Plus a summer reading list.
Hi Everyone,
I hope you all survived the first Democratic Presidential debate. Only 602,030 days until the election, but here's a quick recap in case you missed the debates.
While we ride out the never-ending debate season, I've taken to enjoying a few new books, including Insight and Super Thinking; both on my current summer reading list. Didn't catch last week's newsletter? Check out my summer reading list for some interesting (fun?) reads.
For those of you in the US, have a great 4th of July holiday. 🇺🇸We'll talk soon!
— Kevin K.
---
Summer Reading List
It has, undoubtedly, been an interesting year. As the world around me speeds up, I like to slow down and spend time enjoying life outside the office. And nothings wraps up a sun-soaked day like a good cocktail and a great book.
With summer officially underway, I decided to put together a list of the books I'll be prioritizing for the next few months. While summer is a great time for most people to dive into the latest or greatest works of fiction, I prefer to explore the non-fiction realms. If you're in the market for a few "beach books," grab some of this literary goodness and start mixing up that cocktail.
Range - A book I wish I had written. As a long-time advocate of the generalist approach to learning, I have incredibly high hopes for this book (meaning: confirm existing bias).
Insight - We can all stand to learn a bit more, especially if it allows us to be more self-aware. I strive to remain as self-aware and objective as possible but, like many people, I often fall short. I hope this book enables me to know myself better and, in return, be better to those around me.
Reading Like a Writer- If you want to be like the best, you have to study their work. This book stood out as an analysis of the great writers of the past, and what we can learn from them in our thinking, reading, and writing. Excited to see what this book unearths along the way.
Super Thinking- "The essence of the independent mind lies not in what it thinks, but in how it thinks." — Christopher Hitchens.
The best thinkers use models and frameworks to support data-backed decisions. This is, yet again, another book about mental model (they're all the rage). I like to read in themes, so once I've completed the book, I'll be sure to compare it to The Model Thinker and other books of a similar genre.
The Second Mountain- I love David Brook's work. The Road to Character—his previous best seller—is one of my most recommended a gifted books. His work speaks to the soul, and is meant to help us all lead more meaningful lives. If The Second Mountain is anything close to The Road to Character, it will be worth the time.
---
re:Reading
Animals have long played important roles in advancing corporate science, of course, particularly for medical treatments. But the leap required to translate insights from the zebra finch's sound-processing anatomy into Siri's voice-recognition software—or mouse gaming into a future when Amazon.com Inc. runs all-android warehouses—is of an entirely different order. With whole new industries at stake, the race to unlock the secrets of the animal mind is getting weird. #tech
As Jony Ive steps down from Apple, we take a look back at his incredible list of industry-defining career highlights, from the iMac, to the iPod, iPhone and Apple Watch. #culture
This book is a quiet revolution, a guide filled with practical advice to help you curb your obsessions and build boundaries between your work, your job, and your life. From business anecdotes about fulfilling orders to more personal stories about Marlee Grace's recovery from divorce and addiction, this book is full of wisdom and resilience, with plenty of discussion about ritual and routine as ways to create effective and positive creative life change. #futureofwork
---
re:Viewing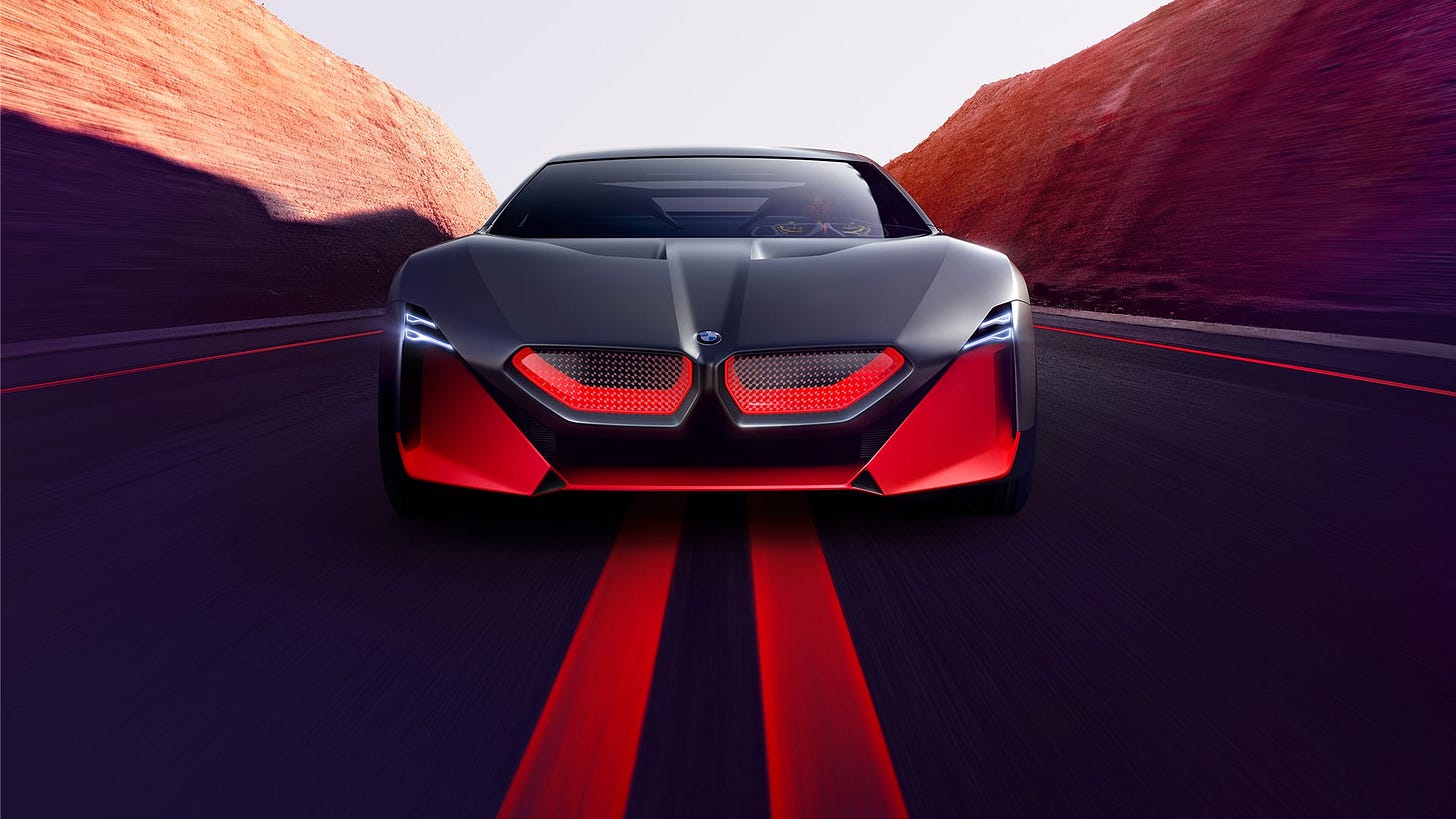 Finished in a color-blocked combination of "matt-neon" Thrilling Orange and "silk-matt" Cast Silver, combined with sections made from recycled carbon fiber, the wedge-shaped M Next is very striking. It's all hard creases and flat surfaces, with the colors used to split apart different design elements. The overall design is both extremely futuristic and sneakily retro.
---
re:Implementing
Spend 10 minutes stretching your body and your mind.
---
Enjoying Path Nine?
If you liked this post, I'd really appreciate it if you share the post!
Thanks for reading, and see you next week,
— Kevin K.