Discover more from PATH NINE
Charting a new path for the people, places, and practices in the future of work.
20 Podcasts for 2020
A Short list of Auditory Knowledge
Hi, my name is Kevin, and I'm a podcast-aholic.
I guess the first step to recovery is admitting you have a problem, right? Well, here we go.
I love podcasts. In fact, I might even be obsessed with podcasts. Upon last check, I subscribe to 85 podcasts; a list that seems to grow week-over-week. My obsession has become so pervasive that it has sparked a running joke in our household. On any given weekday, it's not uncommon for me to begin at least one conversation with the phrase "so today, I was listening to this podcast…" I do hope that my family receives a well-deserved award for bearing with my all-too-predictable, poorly timed conversational segue. They're the real heroes here. But, I digress.
Besides my delightful conversational tactics, there's another upside to my love affair with podcasts–a collection of audio reference material available for recall at a moment's notice. I've never been a fan of audiobooks, so in the early 2010s, I approached podcasts with a certain reticence. But, after listening to a few moving episodes of The Moth and This American Life (thanks, NPR), I was hooked. But it still felt like podcasting was only designed for media giants. That is until Joe Rogan broke that barrier, bringing casual podcasting into the mainstream.
Like him or hate him, Joe Rogan is largely responsible for transforming the podcast industry into what we see today. That's right, Joe Rogan. You remember, the guy from Fear Factor. His podcast, the Joe Rogan Experience, started as a fun project with his comedian counterparts. Over time, Joe raised the bar, interviewing some of the most notable public figures, including Neil deGrasse Tyson, Edward Snowden, and Elon Musk. So what makes his podcasts so special?
The beauty of podcasts is in their freeform structure. So much of what makes conversations valuable gets lost or cut in our current media formats. We emphasize easily digestible, to-the-point content, that reduces everything to a binary decision tree. Along the way, we lost the most important part of thinking: nuance. Joe Rogan was one of the first podcasters to bring nuance back to the public discourse.
Personally, I use podcasts as a way to not only fill my long walks to work but as an opportunity to test my own thinking. I, too, know how guilty I am of existing in a filter bubble–but I do continuously attempt to pop it. So this week, I wanted to share a few podcasts that really hit home this year.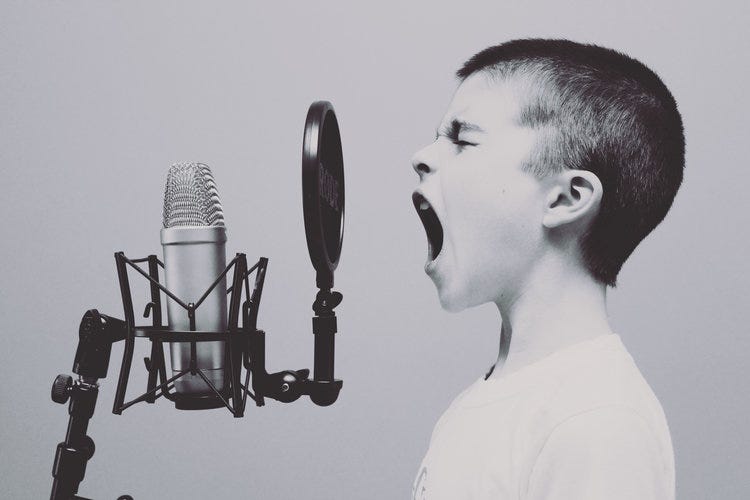 20 Podcast Episodes for 2020
As we transition to a new decade, it's important to look back on the defining characteristics of the previous decade. From my perspective, the loss of nuance and the expanded emphasis on tribalism is what set this decade apart. With 2020 only a few weeks away, I hope you'll join me in this reflection and imagine what we can collectively do to bring back nuance and find more ways to connect with each other along the way.
Enjoying Path Nine?
If you liked this post, I'd really appreciate it if you share the post!
Thanks for reading, and see you next week,
— Kevin K.