Discover more from PATH NINE
Charting a new path for the people, places, and practices in the future of work.
Fake News, Diversity, and Cool Design Tech
Our 2nd newsletter.
Hi Everyone,
Welcome to the second edition of Path Nine. Thank you for signing up and joining me on this journey; the initial response has been incredible. If you're enjoying the content, please tweet or email it to your friends, family, and colleagues.
It's finally starting to look like summer in the Pacific Northwest, so I've been spending more time outside, away from screens. If you're like me, most of your day is spent in front of a screen, thinking about screens, or talking to colleagues through screens. Good weather is a pleasant reminder to explore the world around you and break free from screens.
It also inspired me to start a new challenge for myself and others. Starting tomorrow, I'll be sharing a weekly challenge to help us all be more conscious consumers and creators. 
Weekly challenge: take a walk without your phone and just experience your surroundings.
Alright, I better get back to it. Enjoy this week's newsletter!
— Kevin K.
---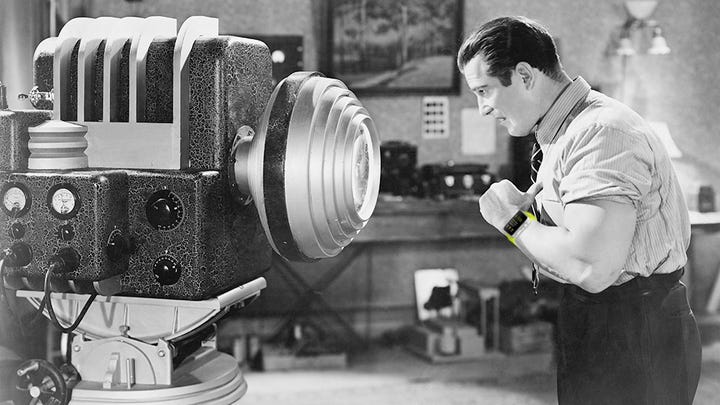 Weekly Reading
Apple's famous World Wide Developer Conference kicks off this week. I haven't personally participated in years, but it's always exciting to see what Apple chooses to ship (read: disrupt or destroy). The atmosphere surrounding WWDC is palpable and filled with speculation around Apple's latest technologies. But it raises the question:
Does innovation matter anymore?
This article in The Atlantic explains the shift in the perceived novelty and value of new technologies. As an entrepreneur, this struck a cord with me and made me think about the ways that technology impacts our culture over an extended period of time. #technology
I've always considered myself an armchair psychologist, especially when it comes to assessing the cultural influence of the latest tech trends. The fake news trend is one of the most interesting and perplexing tech-driven media trials of our time. This article details the ins-and-outs of human cognition and the ways in which we're wired to accept fake news. It is definitely worth a read, particularly as we head into the next Presidential campaign season. #culture
Whether you're a CEO, founder, manager, or generally conscious employee (#woke), the importance of creating and supporting diversity and inclusion within our workforce cannot be understated. As this topic gains the (much needed) momentum, it's crucial to establish a foundation about what we mean by diversity. From mental and physical safety to cultural and gender-related accommodations, an inclusive environment is the bedrock of the modern workplace. This article dives deep into the circumstances and characteristics that we must address in the #futureofwork.
---
Inspiration
Janne Aukia (@jaukia) made a small web app that creates UI designs programmatically. It randomizes design sizing, colors, typography, and some of other properties. Try it out here: uibot.app
I distinctly recall a heated debate with my ex-Deloitte colleagues about the pending possible future of automated design. If this doesn't answer that question, I don't know what would. As we barrel towards more automated tech, the lines between machine-generated and human creativity will continue to blur. I intend to write a post on this in the future. For now, hats off to @jaukia and our future machine overlords.
---
Enjoying Path Nine?
If you liked this post, I'd really appreciate it if you share the post!
Thanks for reading, and see you next week,
— Kevin K.