Discover more from PATH NINE
Charting a new path for the people, places, and practices in the future of work.
10 Ways to Get Away
A Guide to a Productive Escape From the Mundane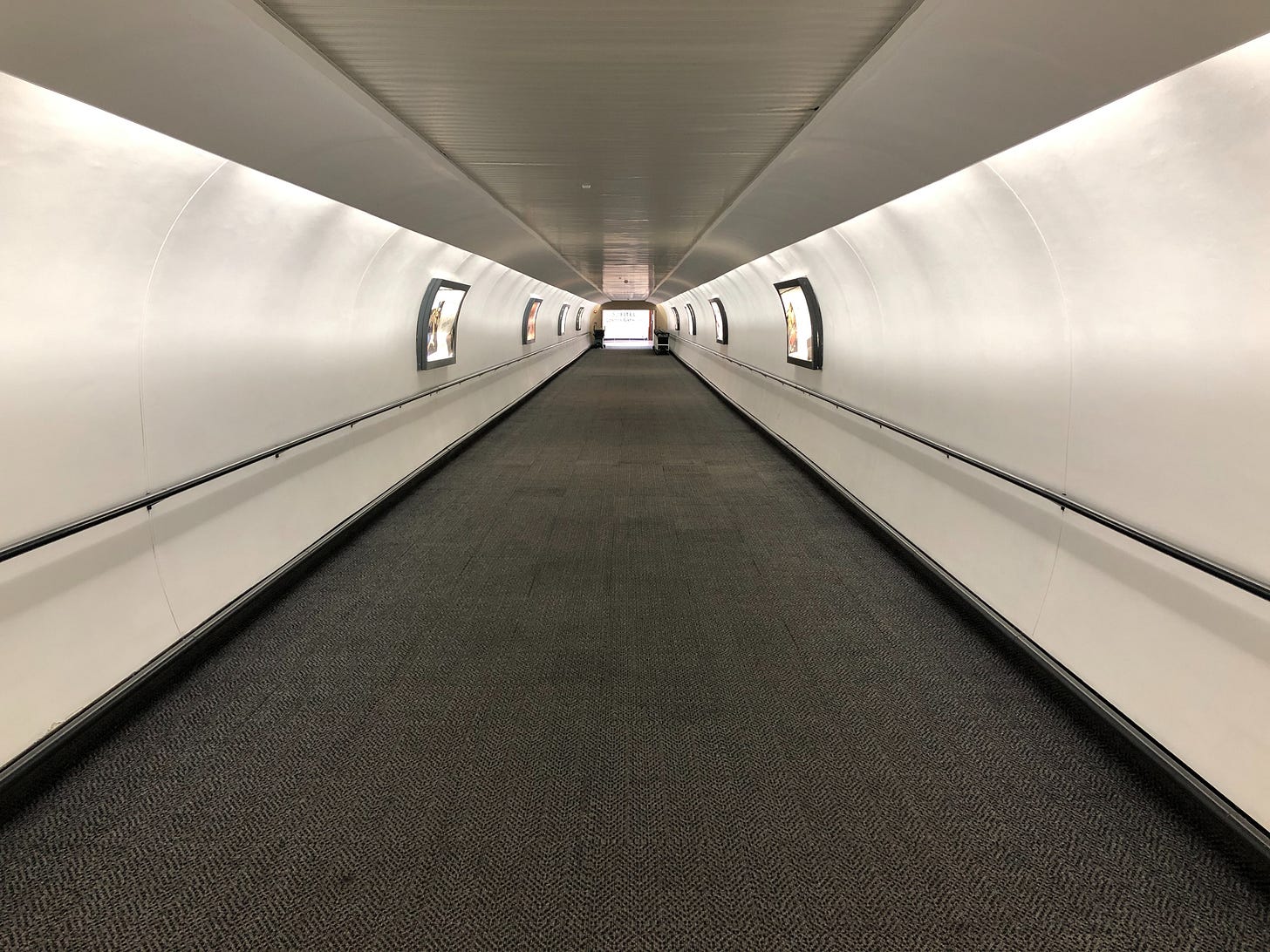 Fall is here, our Seattle Sounders just won MLS Cup, and—in a shocking twist—I'm slightly tanner than usual. Life is good. But before we get into the subject of the week, I wanted to share a few quick updates.
Breaks: As you may have noticed, we took a two-week break from the weekly newsletter. The reason, as noted in my previous newsletter, was due to our annual late-fall/early-winter vacation. And in case you're curious, it was fantastic.
Press-ish: While I was out, my False Flats article was picked up and republished by Indie Hackers. The feedback from entrepreneurs has been incredible and I'm honored that it's been helpful for so many people. Check it out here!
20 down: As we've also made it through another 10 newsletters, I'd love to get your feedback on how I could improve the content. If you'd like to see something specific, please tell me here.
In addition to spending time working on my tan (aka repeatedly applying sunscreen), I read a few books that are worth recommending:
Thinking in Bets – Annie Duke

Awareness – Anthony De Mello

Consciousness – Annaka Harris
While each of these books was particularly interesting, awareness really stood out as particularly relevant. In short, I realized one key thing:
We don't spend enough time betting on ourselves.
Across many conversations I've had within the tech industry, it's clear that people are longing for an escape. We love what we do, but the landscape of our work—and life—is changing. Our sense of purpose, values, and energy is slowly shifting, creating new demand for more meaningful experiences outside the 9-to-5.
This got me thinking—besides outright booking a vacation for someone, what could I do to help more people find ways to get away? Whether it's a stressful relationship, a big project at work, or just the ongoing challenge of living a busy, modern life–we all deserve to get away.
Despite this growing need, so few people actually prioritize making time for themselves. If it's so important, why don't we prioritize it? I believe a lot of it comes down to our ability to be selfish. In fact, I think many of us need to be more selfish.
Now to be clear, what I'm referring to is the type of selfishness that gives you freedom; the type of selfishness that allows you to prioritize things that make you happy. Far too often, we fall into the unconscious trap of pleasing others. We put work projects, friendship needs, and social events over our mental wellbeing. Each time we do this, we're silently signaling to ourselves—and others—that our needs are less important. If we want to be happy, we have to see our own happiness as part of the equation.
To help other people capture this feeling and find time for themselves, I put together a shortlist of ideas to help you get away. Each option below is ranked from the lightweight to some-scheduling-required and has served me well in the past.
10 Ways to Get Away:
1. Journal – Journaling is a lightweight way to connect with your thoughts while creating space to disconnect from current stressors.
2. Explore nature – There are so many studies that have shown the mental and physical benefits of connecting with nature.
3. Social outings – When we're busy, it's easy to forget about the people who make us happy. Use an app like UpHabit to ensure you find time for those that matter most to you.
4. Anti-social outings – Go somewhere you enjoy and read, relax, or just allow yourself some time to be alone.
5. Start a hobby – Find and start a new hobby or passion project. Here's a list to kickstart your search.
6. Visioning – Browse National Geographic's photography archives and get lost in another part of the world for a few minutes.
7. Take a class — One of the best ways to get unstuck is to expand your horizons. Find a class—online or in-person—that sparks interest (and joy?) and make time for improving your mind. Coursera is a classic. Or if you're looking for something practical, try Meng To's Design+Code.
8. Change your routine — It's easy to get stuck in a rut. Mix it up and you'll start to see things a bit differently.
9. Staycation – Book an Airbnb in your city for a staycation.
10. Vacation – Take a full vacation or enjoy a weekend excursion to a Getaway House.
As the balance between work and life continues to blur, perhaps the most important skill we can cultivate is our ability to disappear.
Enjoying Path Nine?
If you liked this post, I'd really appreciate it if you share the post!
Thanks for reading, and see you next week,
— Kevin K.