Discover more from PATH NINE
Charting a new path for the people, places, and practices in the future of work.
Thoughtful Exploration
A change for the future.
Happy Sunday,
If you've spent a reasonable amount of time with me, you likely know that I've been an avid CrossFitter for quite some time. I've been at it for over 12 years now!
The long and winding journey with CrossFit had meaningful highs and lows. Whether it was learning to recover after a workout, managing a new injury, or working to achieve a new fitness goal, I've been through the wringer.
While it hasn't always been easy, I've learned so much about the individual components of fitness—nutrition, mobility, stability, etc.—and grown to love and appreciate the intellectual challenges that come with such a deep commitment to the sport.
People often ask me about my experience with CrossFit. Despite CrossFit's polarizing, often cultish nature, my answer is rarely binary or straightforward. In my journey, I've seen the positive and negative physical aspects of pushing your body to the limit daily. Furthermore, I've seen the mental evolution of both casual and serious athletes. After much thought and consideration, I've decided that I need a break. I'm Leaving Crossfit.
My latest article covers my thoughts on the sport of CrossFit, including a bit of how CrossFit came to be, the 10 things I learned along the way, and where my personal fitness is going in 2019 and beyond. If we want to be healthy not just in today, but 25 years down the road, perhaps we should start thinking about a new approach to health and fitness.
I'd love to hear your thoughts and experiences related to this article.
— Kevin K.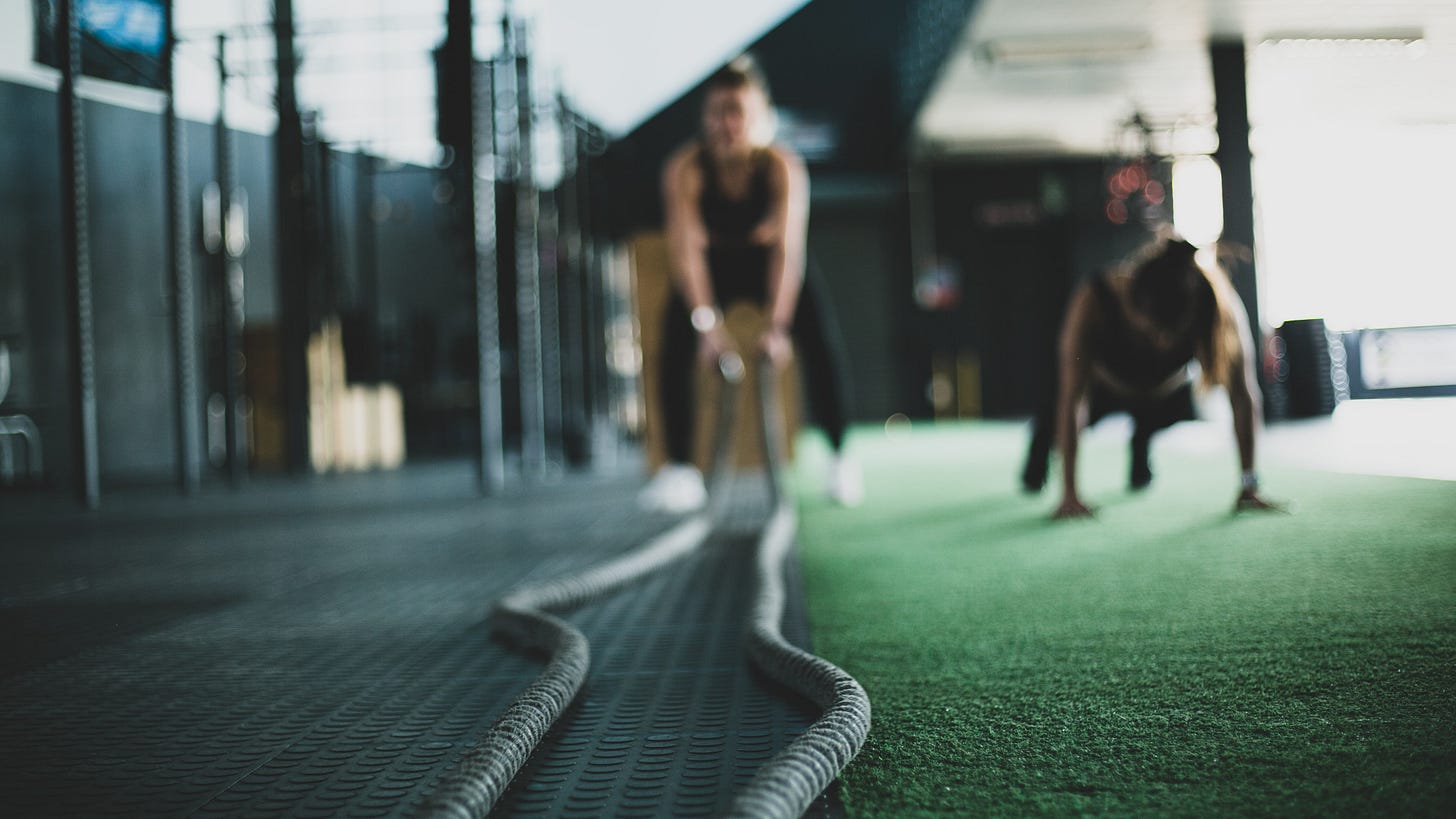 ---
re:Reading
"Even if a user notices the deceptive nature of the content and flags it, that often happens only after they've engaged with it. By then, it's too late; they have given a positive signal to the algorithm. Now that this content has been favored in some way, it gets boosted, which causes creators to upload more of it." #tech
Ever wonder why social platforms make you feel so antisocial? Products like Twitter, Youtube, and Facebook are to mental nourishment what prostitution is to love.Instead of the junk values delivered by these platforms, we need thoughtful, nourishing, digital spaces that encourage respect. #culture
Transitions can be challenging. Sometimes we're forced to reconcile a change in society all at once. Other times it's a slow drip. With remote work integrating its way into the workforce, companies and employees are faced with a series of choices about where, how, and when to work. #futureofwork
---
re:Viewing
Urban design used to be centered around increasing car use. With the proliferation of bicycle-sharing companies like Lime, perhaps it's time we start to rethink the primary mode of urban transportation and build a more inclusive cycling architecture. This exhibit features 15 projects that showcase the practical and aspirational benefits of shifting the urban design ethos.
---
re:Thinking
SUN, JUL 21
Grab a colleague and go for a walking meeting.
---
Enjoying Path Nine?
If you liked this post, I'd really appreciate it if you share the post!
Thanks for reading, and see you next week,
— Kevin K.