Discover more from PATH NINE
Charting a new path for the people, places, and practices in the future of work.
Your Most Valuable Asset
Why do we place so much value on finding and generating inspiration?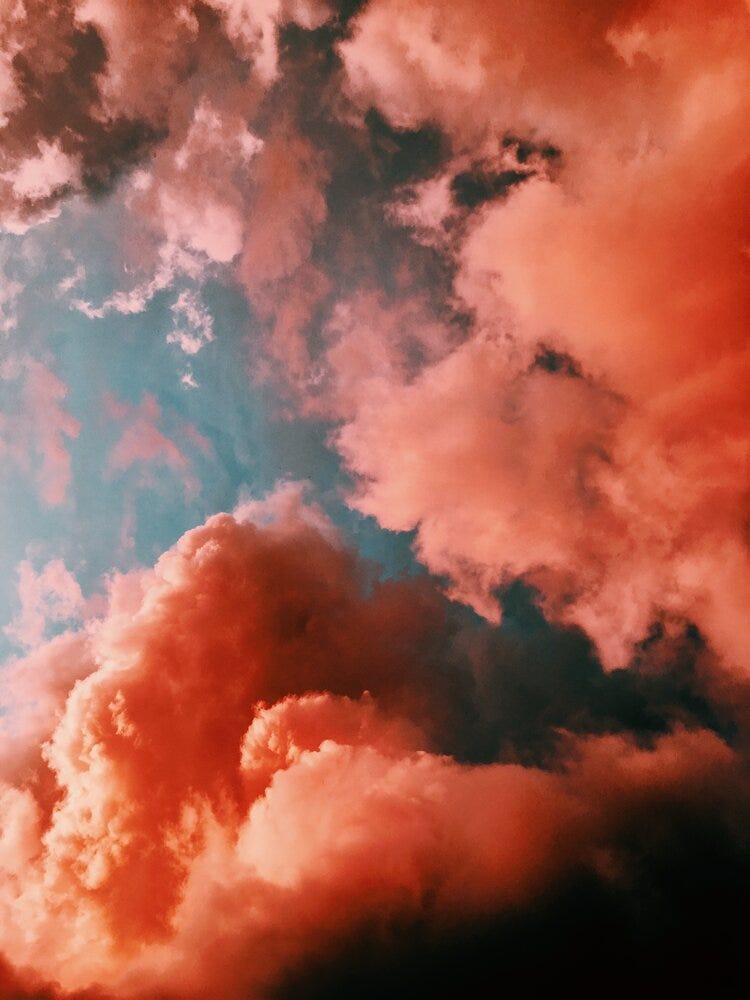 The invention of the internet changed how we access artistic inspiration, and we've never looked back. Whether we're consciously aware, we spend countless hours trying to manifest inspiration. Sometimes the time we spend messing around on Reddit or Instagram is adding more garbage to the creative backlog. But now and then, we sift through the trash to find a little creative nugget.
Though the internet is a wonderful tool, many of our most inspiring moments come from experiences that exist outside the reach of the internet; noticing a bit of graffiti on the street or admiring an especially attractive building. Inspiration is a chameleon—always adjusting to blend in or stand out.
Creative origins aside, our never-ending search begs the question: why do we place so much value on finding and generating inspiration? 
Let's start with our work. There's a new generation of workers. These mostly white-collar workers are what we call "information" or "knowledge workers." The job of these new workers is different than the jobs of the past—the mission is creativity ingenuity. The work starts and ends in different places. The ideas come from sources of inspiration. The skills are not physical; they're mental. This work requires that we manipulate pixels, craft content, analyzing data, and presenting ideas. Our lives revolve in a pixelated idea maze.
In the age of the information worker, ideas are the new currency. This currency is exchanged for money, opportunity, and fame. But the thoughts aren't always equal, and the inspiration is unusually unanimous.
All of our creative influences permeate our work. Inspiration comes from the broadened perspective and newly formed neural connections in our brain. Spending more time grinding away on menial tasks rarely leads to breakthroughs or moments of creative inspiration.
Furthermore, inspiration is the precursor for insight.
Our ability to capture and act on inspiration is what fuels ideas and insight. Insights are a critical creative and market advantage in the modern workforce. The difference between the world-class artists, designers, and builders is not in their ability to generate a single insight. Instead, their brilliance lies in their ability to capture insights and build creative solutions from those insights consistently.
You can't brute force inspiration, but you can shape the circumstances in which it flourishes. 
Many of us have great ideas, but they sit in storage, waiting for us to reach the last stage of inspiration: motivation. What if Picasso never actually picked up the paintbrush? What if Frank Lloyd Wright never sketched a single line? What if Ernest Hemingway never wrote such beautiful prose?
Most people get stuck ruminating on ideas. They have the motivation but cannot capture inspiration and maintain the spark across time. They get stuck in the inspiration trough of despair, never moving from realization to motivation.
The only way to improve your creativity and ideas is to take the first step during the critical moments of inspiration.
In that way, inspiration serves a uniquely valuable role in our creative endeavors. Inspiration acts as a catalyst for the active expression of new ideas or qualities.
For example, the observation of positive characteristics in another person or object can act as a trigger, either inspiring us to or leaving us inspired by. In this process, inspiration translates the stimulus-response through our phased conceptual framework, compelling an individual to bring the idea from the abstract and into realization.
In short, we value inspiration for one very simple reason: inspiration generates new, more creative forms of being. 
Originality requires the blending of new ideas and concepts in a novel way. Meaning: the larger our body of inspiration, the greater our range of possible idea combinations. The originality does not stem from a single source or linear pathway. Instead, much of our creativity stems from access to a wide body of knowledge. If we wish to retain creativity and increase the value of our ideas, and therefore our market value, inspiration is a renewal resource that we must continuously seek our and harvest. Time to harvest.
---
Internet Reading
"To put it simply, our kids are not O.K." Histrionics aside, there's a vein of truth that runs deep within this article. As adult life accelerates and reduces free-time, so do the lives of our children. Anyone interested in modern parenting should pay close attention to the core message in this article.
If you've ever wanted to know what really happens behind the newly minted walls of South Lake Union Seattle, here's your chance for a first-person tour. CTO Werner Vogels gives a behind the scenes look into the strategies used to build and scale platforms at Amazon.
"Software is used by all companies, but it completely transforms tech companies and should reshape consideration of their long-term upside — and downside."
---
Apps & Tools
The new version of the minimal handset from Light is the tech-addiction wake-up call we need—and it can now send text messages too.
Reduce screen time by 30 minutes.
---
Enjoying Path Nine?
If you liked this post, I'd really appreciate it if you share the post!
Thanks for reading, and see you next week,
— Kevin K.